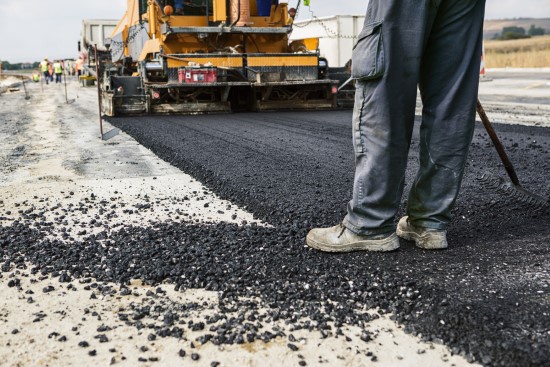 ROAD CONSTRUCTION AND SURFACING SOLUTIONS
Road construction and surfacing require expertise to skillfully perform pavement to build durable road and provide smooth commute for all kinds of vehicle. Asphalt is a widely used material throughout the world that is used in paving roads, surfacing, pavement layering and road sealing. At CSEG, a team of highway engineering experts is dedicated for asphalt paving which is a widely used material due to its durability, versatility while keeping budget concerns in mind. We work thoroughly with attention to every tiny detail and account for the type of traffic to ensure that the roads don't suffer from premature failure.
At about 1000 pound of weight equates to 8-9 small vehicles and excessive weights cause road quality to deteriorate quickly. We provide services for industrial pavements, road kerbing, brick paving and resurfacing of small to large commercial complexes. Movements of industrial vehicles also impact industrial roads and may damage asphalt paving due to carrying heavy weights and leakage of vehicle fluids, such as oil dripping, leakage of chemical substance adversely affects asphalt pavement. To address these challenges, we also perform seal coating and slurry seals to fill surfaces and support maintenance of roads.